"For my house shall be called a house of prayer
for all peoples"
-Isaiah 56:7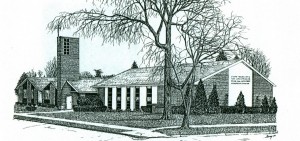 Christ came into this world for everyone and everyone is welcome in this house of prayer for all peoples: baptized or not; a member of this church, another church, or no church at all; a stranger, a wanderer, or a guest. If you wonder whether you are welcome here…you are.
After a long season of separation during the pandemic, Peoples is returning to in-person worship in the sanctuary on July 11! You are invited to join us there at 10am, or from wherever you are at about 10:15am on Facebook Live. We will continue to stream Bible study on Tuesdays at 8pm. You can find information for our online services here.