"For my house shall be called a house of prayer
for all peoples"
-Isaiah 56:7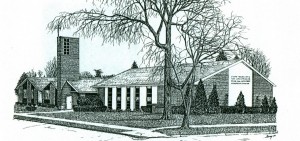 Christ came into this world for everyone and everyone is welcome in this house of prayer for all peoples: baptized or not; a member of this church, another church, or no church at all; a stranger, a wanderer, or a guest. If you wonder whether you are welcome here…you are.
During our season apart during this time of pandemic, we at Peoples are loving our neighbors by staying home as much as possible to reduce the potential spread of disease. Like the earliest generations of believers, we are worshipping at home for the time being. You are invited to join us from wherever you are for Sunday morning worship at 10am, Bible study on Tuesdays at 8pm, and Wednesday evening prayer at 8pm. You can find information for our online services here.